Welcome to the internet home of Chatstractors, Inc. the tractor restoration and sales business run by Dick and Bob Chatterton. We are located 3 miles west of Ellisville, Illinois on County Road 17. Dick lives on the original Chatterton farmstead and farms land that surrounds the homestead which is where the restoration shop and much of the inventory is located.
The business continues to expand so we put up an additional building so that we could store more of our inventory in one location. We are doing more custom restoration than we have ever done before and continue to be amazed at the good people that this business brings to our door every week. We are thankful for the people that find our site each day and as the counter shows, over a million people have visited since 2001 when the site was fist launched. We use this web site to display most of the tractors that we currently have for sale and will soon have progress pictures of some tractors that we have restored. If you have a family heirloom tractor that you would like restored, please call us for a quote to perform a professional restoration. Select tractors on the site now also have video clips and we hope to continue to add features that will make it easier to choose us when you are looking for a great vintage tractor. We try and keep the site updated and current, but don't hesitate to send us an email if a picture is missing or you get an error when you click on something.
We are proud of this business and have many repeat customers and will gladly provide you with a list of previous buyers. Many of our visitors have also sold or traded tractors to us and we thank you too. We are committed to having the best vintage tractor selection in the Midwest, so bookmark the site and drop us an email at chatstractorsonline@hotmail.com.
Click on the Google map link at the bottom of this page for a map of our location.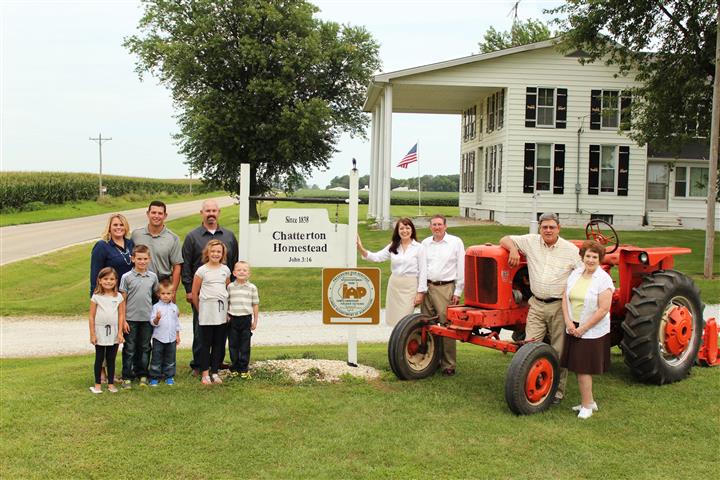 Dick with his family and favorite tractor.(The Old Man turned 70 this past September)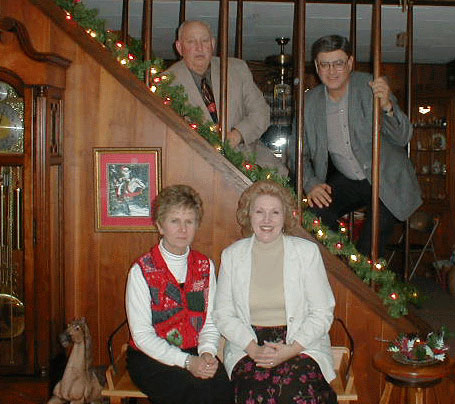 The Chattertons
Bob and Karen Dick and Mary Ellen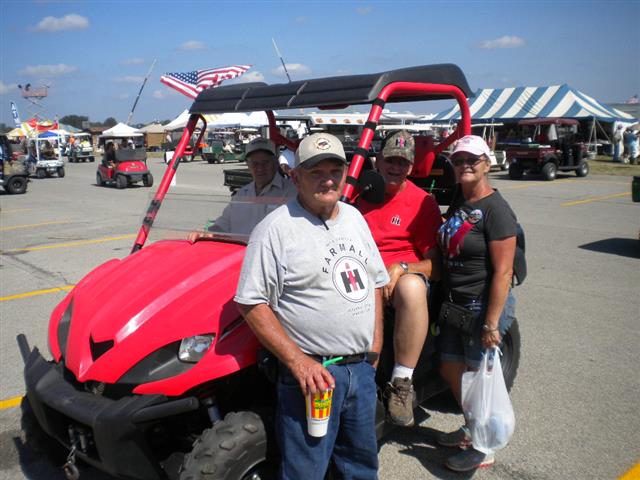 Pictures of the Staff at Chats Tractors Southern Division located at Neoga, Illinois. Seated behind the wheel is Randy Mendenhall with wife Vickie at his side, Roscoe Nichols standing in front and seated in the passenger seat is World Headquarters Staff Man Mike Taflinger
© 2001 Drummond Tax