Locking lid, frame mounted tractor tool box, red in color and with an IH decal on the lid.
The dimensions are 18" long and 6" wide X 51/2 "deep.
Mounting brackets to mount the toolbox to the tractor frame are included. Please inspect the pictures before bidding.
To bid on this item click on the icon and search for Farmall Toolbox
SOLD
Our Current Ebay Auctions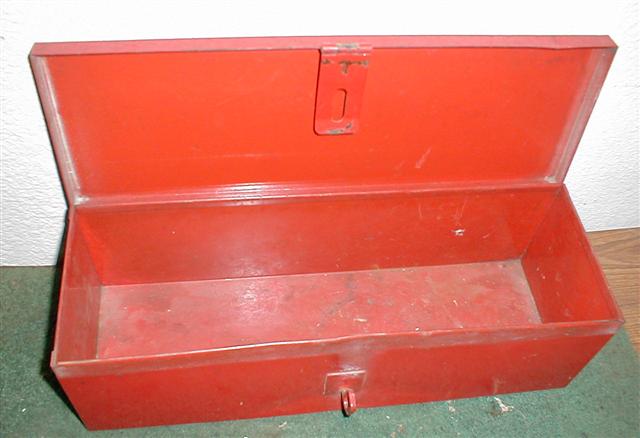 Bottom is not rotted through.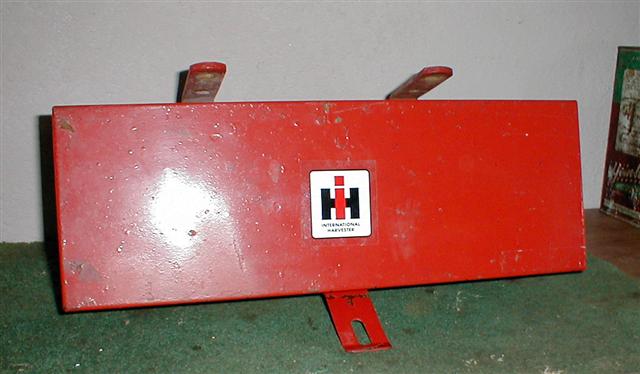 From the top observe the IH decal and mounting brackets.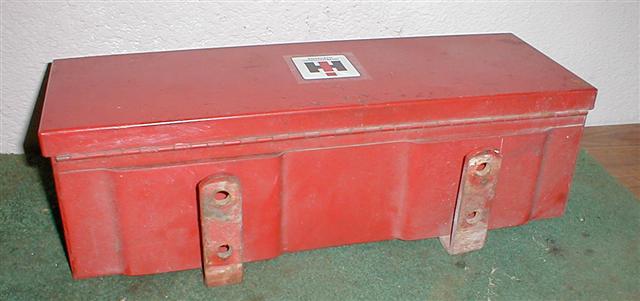 The mounting brackets are sturdy solid angle. Full hinge across the entire lid.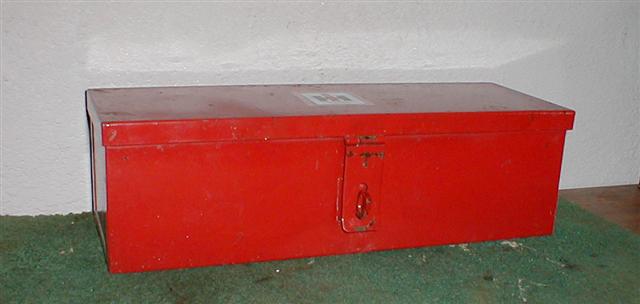 Box is in very good condition, normal wear without excessive dents.
Check out our fine Antique Wagons and tractors including:
Several Farmall SMTA's
Farmall 350 and 350 Utility
Farmall 450 and 400
Farmall 300 narrow with loader
Farmall Super H
We have larger pictures of all these tractors and more at: http://chatstractors.com/farmallmain.htm
If you have any questions call Dick Chatterton at (309) 465-3364.
Payment is expected within 10 days. Shipping will be $12.00.
Please do not bid unless you are serious.